Description
The Revolutionary Space Saving Ice Cube Maker!
Make 10 times the amount of ice cubes with a single squeeze of the ice wizard. 
Let the summer and you be hotter and the drink and life be cooler! Have a nice summer!
Why You'll Love this:
✓ Space saving - Unlike traditional ice cube trays, this Magic Ice Cube Maker holds multiple batches of ice cubers in one container. Save 10x times more space!
✓ Safe and BPA Free - Made with quality silicone material
✓ Odor-Free Ice - The air tight lid keeps your cubes fresh and free from unwanted freezer odor.
✓ Cool Anything - Use it to keep bottles cold or even fill it with ice cream!
✓ Dishwasher Safe - If it doesn't need to be washed, just rinse with clean water.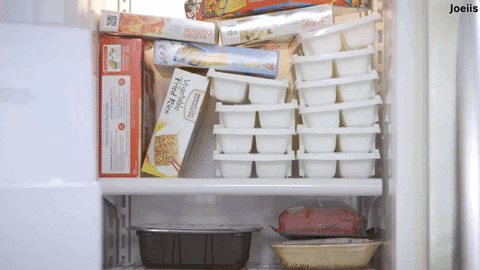 Highlights:
✓ The Ice Cube Maker's double chamber design is what makes it special. Outer chambers freeze the ice cubes while inner cylinders store them. The Ice Cube Maker can hold up to 3 batches of ice cubes or 120 cubes in total! Amazing!
✓ Simply fill and chill! Fill the outer chamber with warm water, then lift up the inner cylinder and squeeze out the cubes into the bucket for immediate use!
✓ Easy to use, just fill and store ice. easy to carry, with a cover and anti-skid bucket, Can also fit perfectly inside mini-fridges
✓ Suitable for many places and beverages, suitable for families, houses, bars, cafes, hotels, restaurants, parties, buffets, etc. Provides quick-frozen bottled drinks such as whisky and cool, cocktails and beverages
How to Use: 

Wash with water before use and then disinfect with hot water. Then add pure water to the ice and put it in the refrigerator.  

Take it out when needed and put it in the drink.  

After use, it should be cleaned and stored in a clean, dry place away from direct sunlight.
🇮🇳 DELIVERY: We're shipping out all orders within 1 business day. Transit time currently varying between 5-8 business days.
Specifications:
Material: Silicone

Color: Blue

Size:  10.6*10.6*10.8cm
Package Includes:
Shipping & COD
We are delivering all over INDIA.
🇮🇳 DELIVERY:  Expected time for all orders in 4-7 days all over India.
Cash on delivery orders is available and it's FREE.